Hours:
By Appointment Only
Tuesday, Wednesday, Friday: 9:00am – 5:30pm
Thursday 9:00am – 7:00pm
Closed Saturday, Sunday and Monday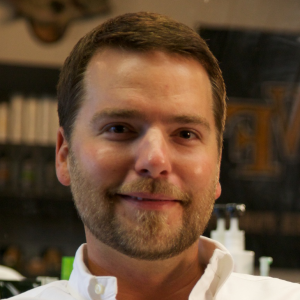 A family man born and raised in Winston-Salem and its surrounding areas, Dave Tyler is a proud member of the local community. He enjoys its many offerings, including hunting, fishing and golfing, and even more so the people who live here. His decision to open Tyler's Barbershop was just a natural extension for him to interact with the people and community he loves so much.
I love the fact that I'm a real barber shop. Today there's not many of us out there. I take pride in the fact that I learned from some of the best barbers out there. Plus I keep up with the latest trends. With my teenage kids I have to stay in the loop. Ive grown my business over the past fourteen years and will continue to do so. Born and raised in the Winston Salem area so I like to keep clients in the loop of the latest news and events. From fishing to the biggest buck pics. It's always the same good ol' times of kicking up and shooting the bull. Great with kids of all ages. They are the youth of my next generation"